Bloomsbury, the London publishing house who brought the world Harry Potter, are hosting a special event for animators and video editors on 20 June at 6.30pm at their 50 Bedford Square HQ.
Step inside Bloomsbury
, as they explain how publishers work with animators and filmmakers to create inspiring films about their books and authors.
If you're an animator interested in working with publishers, and using animation to create innovative publishing content, this could be the event for you.
Bloomsbury event
In a brand new event series,
Inside Bloomsbury
,
Bloomsbury
opens up about how they create and publish their books by inviting key members of the Bloomsbury team to talk about what they do.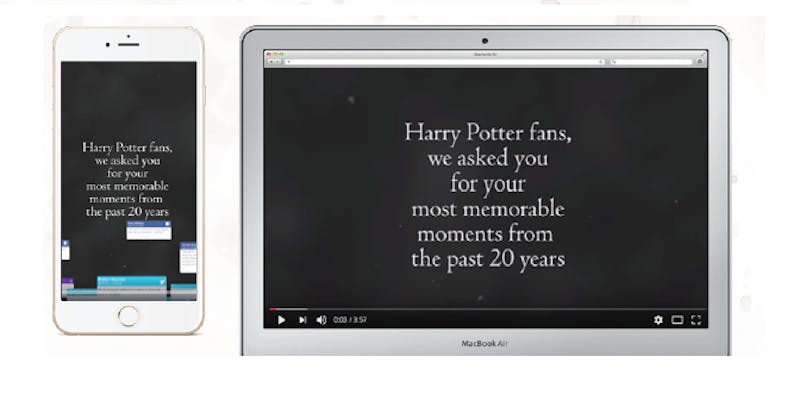 Where and when
The event
will take place on Thursday, 20 June 2019,between 18:30 and 20:00 in London at Bloomsbury Publishing, 50 Bedford Square, London, WC1B 3DP).
View Map.
Animated trailers for books
Bloomsbury will bring together members of their marketing team to talk about the way they use video content like animations, trailers and stories in their campaigns, especially on social media platforms like
Instagram
and
Facebook
, to engage with an author's readers and fans online.
Trâm-Anh Doan, Head of Digital Marketing, will be joined by Anthony and Jason from
Robot Ninja
, a creative video collective, who are responsible for some of their most successful videos like
this one
. They'll be joined on stage by Rachel Wilkie, Senior Marketing Manager, who will chair the discussion and also give her own insights into commissioning thrilling trailers and exciting videos for our biggest fiction books like
this one
. Throughout their discussion, Bloomsbury will be showing real examples of videos from their campaigns.
Callout for animators and video editors
If you're an animator or video editor who works with publishers, or aspires to do so, this event will give information about how publishers plan their campaigns with regards to video content. More than that, how do they decide who to work with on each title and what is the process for briefing, sign-off and measuring success?
About Bloomsbury
Bloomsbury Publishing
is a leading independent publishing house, established in 1986, with authors who have won the Nobel, Pulitzer and Booker Prizes, and is the originating publisher and custodian of the Harry Potter series. Bloomsbury has offices in London, New York, New Delhi, Oxford and Sydney. Within Bloomsbury's Academic division, it publishes under Bloomsbury, as well as under a number of other imprint names. Follow their updates on
Twitter
,
Instagram
, LinkedIn and
Facebook
.
Key info
Date: Thursday, June 20th
Timing: Drinks served from 6pm, talk starts promptly at 6:30pm. Q&A from 7:45pm.
Event ends at 8pm.
Venue: Bloomsbury Publishing, 50 Bedford Square, WC1B 3DP
Nearest station: Tottenham Court Road / Goodge Street
Tickets: £15 for Adults / £10 Students and Concessions/ £5 for video access only. Tickets include a free drink reception before the talk.
Follow
this link
to learn more and book tickets.
For more on the experience of studying at Bucks New University, come and visit us at one of our Open Days, take a virtual tour of one of our animation studios, check out what our students think of our course, and see why we're ranked in the top 12 creative universities in the UK.